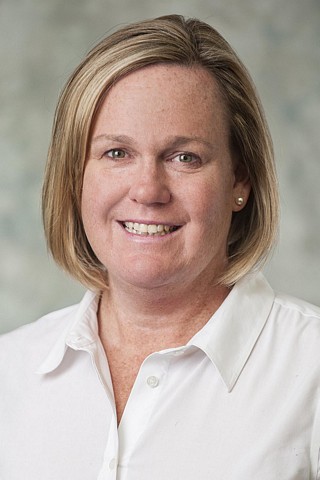 Annie Jessup
Sales Associate Westwood Office
781-235-9307

About Annie
The ownership of Hammond has recently changed and we are now part of Coldwell Banker, one of the most impressive real estate organizations in the world. Our new owner appreciates the value of the Hammond brand name and we will now be doing business as Coldwell Banker Residential Brokerage - The Hammond Group. Our combined resources will provide an unmatched level of real estate marketing and brokerage services to everyone we have the pleasure to represent.
PLEASE click on this link to see my new website.

A lifelong resident of the Boston area, Annie joined Hammond's Wellesley office in 2001 working with buyers and sellers in the western suburbs. She achieved success quickly as a real estate agent by listening carefully to the needs of her clients and providing them with solid information and good advice.
Annie moved to Westwood more than fifteen years ago with her husband and their then-growing family. It was a natural fit when Hammond opened a Westwood Office in 2014 that Annie take on a new expanded role as its Assistant Manager. Still working with her buyer and seller clients, she has an added interest in the growth of the new office and this has been a benefit that Annie has enjoyed taking a part it in.
In her spare time she is an active member of her community. Annie is currently on the Board of the Westwood Historical Society and Fox Hill Garden Club. She graduated from Newton Country Day School of the Sacred Heart and Providence College.